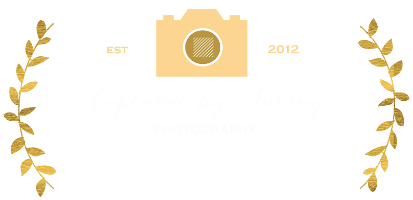 NEWBORN PHOTOGRAPHY | MATERNITY PHOTOGRAPHY | SOUTHWEST VIRGINIA
The birth of a child marks a defining moment in your life. From this day forward, EVERYTHING changes.
And just weeks from now, your little one will no longer fit so tiny in your arms. The tiny toes, little fingers & soft skin are only there for so long. With a Newborn Portrait session at Captured by Surmy Photography, we will help you preserve those memories forever.
Newborns are best photographed in the first ten days of your baby's life. This is when they are still very flexible and they are still able to comfortably curl up into those precious poses. These sessions are typically up to 2-3 hours long, and may include siblings, parents and grandparents. They take place between the hours of 9am and 1pm. This may seem lengthy at first, but it allows for breaks in case your little one is fussy, not sleepy or is really hungry that day. Not all babies are the same, and we proceed at their pace. We allow plenty of time for soothing and nursing your baby in between poses, as required. Each setup is delicately chosen and specially prepared for your little one. We take great pride in each step of the process.
Following your session date, you will return to the studio for your portrait reveal & ordering session. Your personalized proofing gallery will consist of beautifully custom edited photographs, typically yielding 15-30 images from which to place your order, all depending on your session type (newborn-only or newborn & family). During this appointment, we will go through the sample products again and decide which items you prefer. There are a few print collections to choose from, a build-your-own collection option, and a-la-carte printing is also available for our staple products. The detailed process and pricing will be discussed at your consultation.